Wagga Wagga Art Society Collection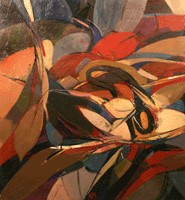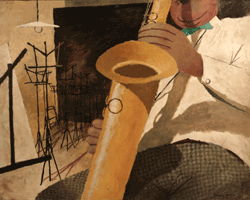 Images (l-r): Nancy Borlase Number 10, oil on masonite
Ronald Kirk The blue tie 1957, acrylic on board
Shortly after its foundation in 1949, the Wagga Wagga Art Society began collecting artworks by its members and by prominent visiting artists, intended to provide the nucleus of a civic collection. Many of these were acquired through the Society's annual prize exhibitions, while others were donated by members and supporters.
Following the establishment of the Wagga Wagga City Gallery (now Wagga Wagga Art Gallery) in 1975, after many years of campaigning by the Art Society, the collection was lent to the Gallery on an indefinite ongoing basis. This arrangement ensured that the Society's collection could be professionally cared for and stored, and works from the collection could be used in the Gallery's exhibitions.
The Wagga Wagga Art Society Collection provides an important record of the history of Wagga Wagga's artistic community, and many of its works, while valuable in their own right, are also treasured as milestones in the city's growth and development.
A History of Art: Wagga Wagga Art Society 1949 - 2009, by local artist Nancye Rew, documents the growth and achievements of the Society over the past six decades. Published in 2010, this invaluable document is available for purchase in the Gallery Shop.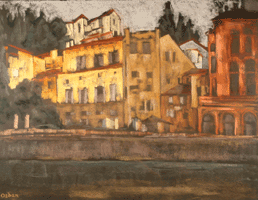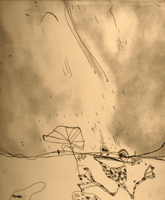 Images (l-r): Desiderius Orban Florence 1956, pastel
John Olsen Frog in the rain 1975, etching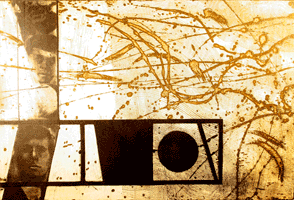 Images (l-r): Earle Backen Documentary 1978, etching
Henry Salkauskas Early morning 1978, watercolour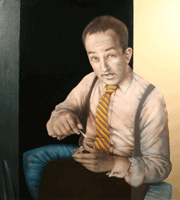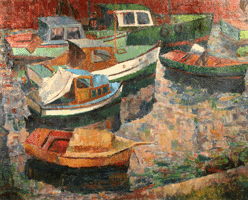 Images (l-r): Ian Grant Seated figure 1975, acrylic on masonite
John Santry Boats 1958, oil on board