Margaret Carnegie Print Collection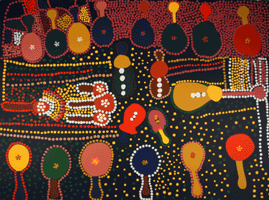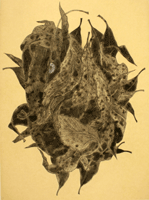 Left to Right: Marlee Naparrula, Guitars, 1998, screenprint; Fiona Hall, Green ant nest, 2006, etching

Over the past forty years, Wagga Wagga Art Gallery's collection of modern and contemporary prints by Australian artists has grown from a small selection, inherited from the Wagga Wagga Art Society, to over fourteen hundred works. Many generous individuals have contributed to this growth, together with the ongoing support of Wagga Wagga City Council. Particular thanks are due to Margaret Carnegie AO OAM (1910-2002), who donated a collection of 150 prints by prominent Australian artists in 1980, and who also established a trust fund for the purchase of further works by the gallery.
The Margaret Carnegie Print Collection provides a rich and engaging overview of the development of contemporary printmaking in Australia from the 1960s through to the end of the twentieth century. Works from the Collection are regularly displayed in themed and survey exhibitions throughout the year. Recent exhibitions have included two major exhibitions combining prints from the Margaret Carnegie Print Collection with glass from the National Art Glass Collection, Crossfire: print & glass in 2008 and Crossfire 2 in 2010; Plenty: Indigenous prints from the Margaret Carnegie Print Collection in 2008-2009; and Beneath the skin , an exhibition combining prints with contemporary photography in an exploration of mortality and the frailty of the body, in 2010.
The collection handbook, Australian Identities in Printmaking (2000) is available for purchase from the Gallery Shop.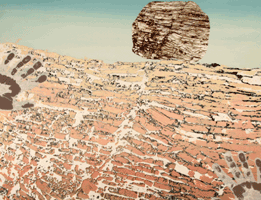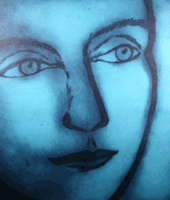 Left to Right: Arthur Wicks, Collecting a stone, Alchemist's Ridge CA, 1983, screenprint, embossing; Barbie Kjar, Lustre, 2003, drypoint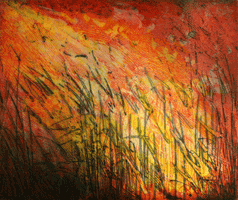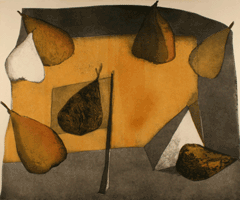 Left to Right: Jorg Schmeisser, Fire front (red), 1986, etching; George Baldessin, Emblematic pears, 1972, etching, aquatint, relief print