Get Involved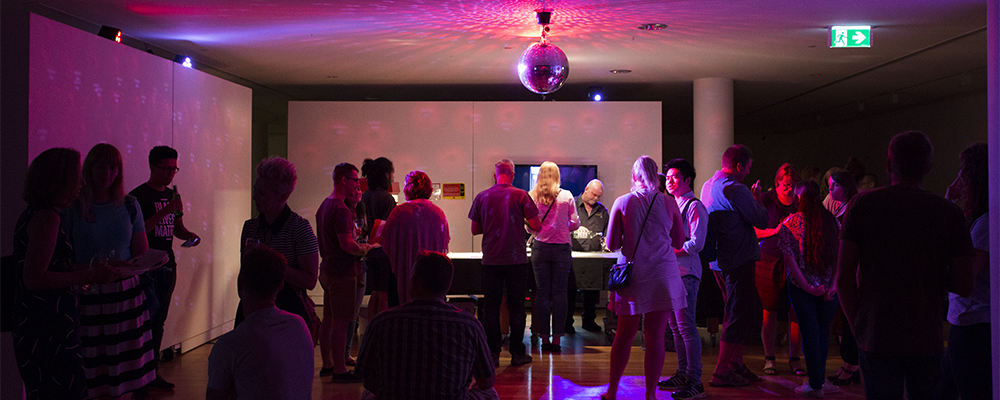 The Friends of the Wagga Wagga Art Gallery are an independent group passionate about the arts and culture, who support the Gallery and the city of Wagga Wagga in many ways. As a Friend, you'll receive:
*Regular updates on gallery exhibitions, events and programs.
*VIP invitations to exhibition launches and Friends-only special functions.
*A 10% discount in the Gallery Shop across a wide range of items.
*Opportunities to meet socially with peers and colleagues to discuss and enjoy the arts!
By joining the Friends of the Wagga Wagga Art Gallery you'll help to maintain a rich and vibrant arts community in Wagga Wagga, as well as assisting the Art Gallery and local artists. Membership Subscriptions also make a perfect gift for friends and family.
All donations to the Wagga Wagga Art Gallery help to grow and care for our collections. Your generosity will ensure that the National Art Glass Collection, the Margaret Carnegie Print Collection and our other collections are maintained as vibrant and inspiring for audiences today and future generations.
To make a donation, contact the Gallery on 02 6926 9660 or gallery@wagga.nsw.gov.au. Significant gifts can be publicly credited for the acquisition of a specific artwork, and as Wagga Wagga Art Gallery is registered as a Deductible Gift Recipient (DGR) organisation, all donations over $2.00 are tax deductible.
Wagga Wagga Art Gallery is also listed with the Australian Tax Office as a collecting institution, and deductible donations of artworks may be made through the Cultural Gifts Program. For further information, contact the Gallery directly or learn more at http://arts.gov.au/cgp.
Your support is essential to continue building our wonderful collections – thank you!