Multi Purpose Stadium (MPS)
Project diary - Keep up to date on the latest project news and information.
About the project
Located at the Wagga Wagga Exhibition Centre (Equex), the Multi Purpose Stadium (MPS) will provide a high-quality sporting, community and entertainment/event space in the heart of the city.
The MPS will feature three indoor courts, change rooms, seating for more than 600 spectators and a function space with catering facilities. It is anticipated the project will be completed in late November 2018.
The Stadium is taking shape
August 2018 - A bird's eye of progress and a walk-through tour of the interior
Construction commences
9 February 2018 - A sod-turning ceremony on marked the start of construction work on the multi-purpose stadium.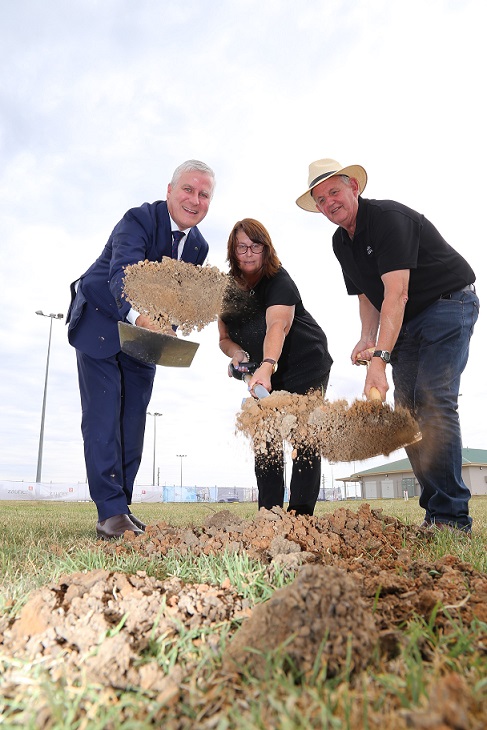 Sod turning: Member for Riverina Michael McCormack, Wagga Wagga netball association president Rosemary Clarke, and Mayor Greg Conkey turn the first sod
February - Site preparation and substructure works underway, and within a few months the steel frame and walls will be visible.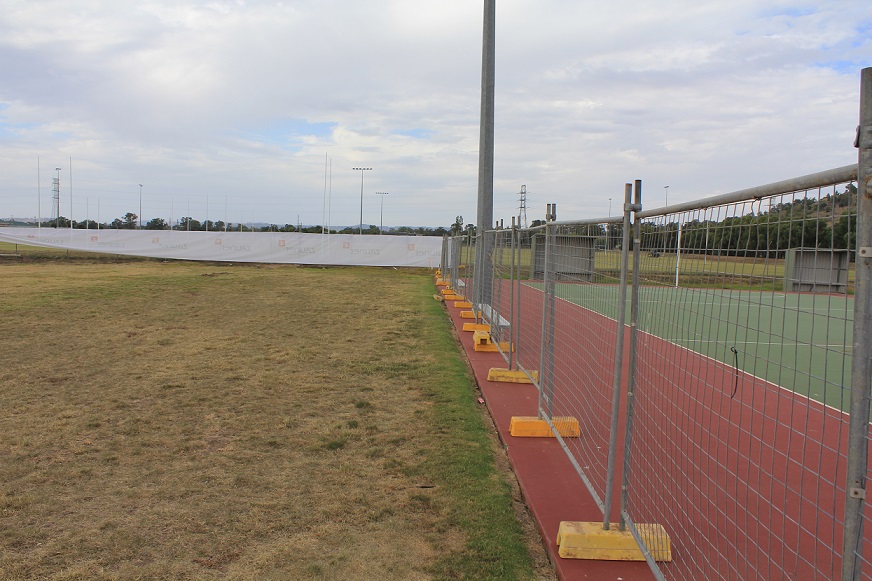 Funding
Funding contributions have been made to assist Council in the construction of the new stadium:
Federal Government - $4.4M funding under the National Stronger Regions Fund
Netball Wagga - $250,000 contribution
Want more?
All dates are subject to weather and works and any additional interruptions will be advertised accordingly.