Museum Upgrade
Project Diary - Keep up to date on the latest news
---
The Museum of the Riverina's Botanic Gardens site at 127 Lord Baden Powell Drive is ready to grow.
A redevelopment project currently underway aims to make major improvements to the museum's exhibition spaces, collection storage and staff areas. These will help Museum of the Riverina to conserve the objects in our care, and tell our region's story in new ways to wider audiences.
Landscaping of the outdoor display area and the construction of specialist outdoor displays will make it easier for everyone to enjoy the museum's collection of agricultural machinery.
Many significant pieces of agricultural machinery will be protected from the elements for the first time.
New storage and work spaces will allow the museum to stabilise and conserve important collection items out of the weather.
Important items, such as the state-significant Cook's Galley, will be relocated to a dedicated indoor exhibition space and made more accessible to the public.
A new office for the Wagga Wagga & District Historical Society will preserve the special relationship between Museum of the Riverina and its parent society.
Fast Facts:
Exciting new exhibitions for all ages exploring the people and environment of Wagga Wagga and surrounds.
New pathways indoor and out will give better accessibility to wheelchairs and prams exploring the museum.
Twice as much storage will mean the museum's 25,000 object collection will be better cared for in climate-controlled conditions
A specialist classroom will facilitate workshops, meetings and school programs.
---
Why Upgrade?
There are lots of good reasons to upgrade the museum - here are a couple.
1. We're bursting at the seams
Museums are like icebergs - most of the work happens below the surface, out of sight to the public. At any one time you can see hundreds of fascinating objects on display, but thousands more are being carefully stored in our storage areas and sheds. We actively care for about 20,000 objects, but we have run out of space to do it properly.
One third of our collection objects are textiles - which are especially tricky to preserve. The upgrade will double the amount of climate-controlled storage space we have, and will include a walk in freezer - essential for killing off bugs and weevils that might take up residence in old fabrics!
2. Museums should be for everybody
Some of the most interesting and significant items in our collection are large agricultural machines - ploughs, tractors, and plenty more that you might not recognise. Presently, visitors need to traverse our steep, slippery, rocky outdoor display area to see them.
Terraced, accessible pathways will be installed to guide visitors of all abilities through our outdoor displays.
At the bottom of our site, a large storage shed will be constructed to help us protect some of the more fragile machines from the elements.This will also have space to allow restoration teams to stabilise and protect our region's agricultural heritage.
3. To pass on stories to future generations
Part of our job as a regional museum is to support the amazing work done by historical societies and volunteer-run museums right across the Riverina region. We also play an important role in providing educational experiences to visiting school students.
A dedicate workshop/classroom will help us to share history skills and stories with volunteers and students from near and far, to ensure that our whole community benefits from the work we do.
---
When will it happen?
Design, tender and construction will begin in 2018 and continue throughout 2019, with completion anticipated for December 2020.
The museum closed temporarily in January 2019 to enable to collection to be moved into safe, temporary storage locations. This is in readiness for their return to new, state of the art storage and displays.
Fit out and relocation of the permanent collection back into the redeveloped site will happen in 2021. Re-opening of the new facility is planned for Spring 2021.
---
Stay in touch
The best way to stay in touch with what's happening at Museum of the Riverina is to sign up for email updates. You can also keep in touch with us via our social media channels.
Follow us on Instagram @museumriverina Like us on Facebook @museumriverina
---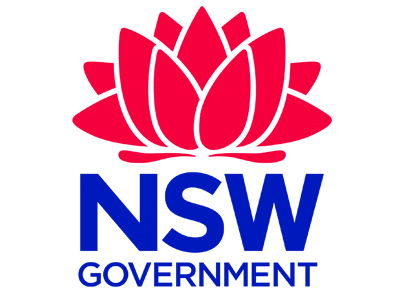 Proudly funded by the NSW Government in association with Wagga Wagga City Council.