Wagga Wagga Lawn Cemetery Extension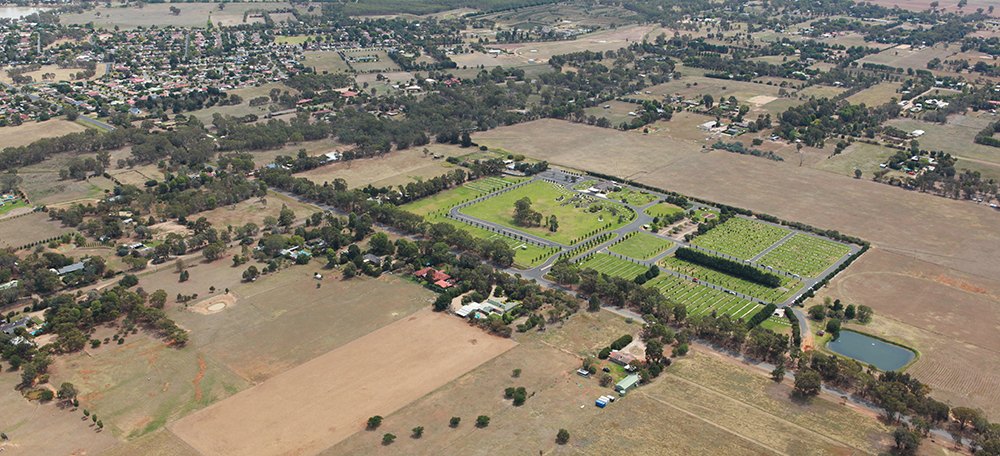 The Wagga Wagga Lawn Cemetery and Crematorium will be extended to the east, providing land for burials for the next five years. The extension, which will accommodate a further 1500 lawn burials, was approved by the Council at the February 2017 Ordinary Meeting. The extension is one of the initiatives outlined in the Stage 2 Master Plan for the Brunskill Road cemetery, aimed at providing future direction for the site.
Project diary - Keep up to date on the latest project news and information.
About the project (Civil works completed)
The $570,000 extension works will develop a section in the north-eastern corner of the cemetery. Works include landscaping, electrical and road and drainage works.
Construction
Site preparation and initial works started in March 2017. These works invovle raising the surface level of the new burial plots, relocating overhead power lines to a safer underground location (in keeping with the current look of the cemetery), and construction of new roads and drainage.
Funding
This project is fully funded by the City of Wagga Wagga.
Want more?
Wagga Wagga Lawn Cemetery facts:
As well as short-term options, the Wagga Wagga Lawn Cemetery master plan also highlights potential long-term options for the 39-hectare site (currently only 20-hectares is developed), including ash interment gardens, natural burial sites and aesthetic upgrades including a reflective pool, open-air chapel and parkland area.
In 2016, 286 cremations and 246 burials took place at the Wagga Wagga Lawn Cemetery and Crematorium.