French Fields carpark complete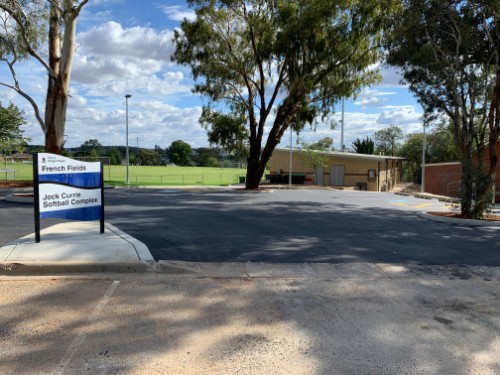 Published on: 27 March 2020
Construction on a new carpark at French Fields in Wagga Wagga has been completed as the last stage of the amenities block development and its surrounds at the Jock Currie Softball Complex.
The new carpark has 14 spaces, two of those for disabled parking, and is part of the complex's $1.2M redevelopment.
Recently completed works included laying a new asphalt seal, line-marking, lighting and stormwater works.
Early works involved bulk earthworks before laying 250mm of base material underneath a new 40mm asphalt seal.
The existing trees in the car park were retained with sub-soil drainage installed to catch excess water.
---
Subscribe
Keep up to date with Wagga Wagga City Council news
---
Share this story
---
News Archive
Visit our news archive to see articles and media releases from more than 6 months ago.
News Archive
---
Related stories