Wagga Zoo & Aviary
The Zoo contains a very diverse range of animals and exhibits many local animals as well as those not local to the region. Many of the animals in the park are free to roam. These include ducks, peacocks, chooks, black swans, geese and many other birds.
The public is welcome to feed the animals with approved, healthy food available for purchase from the cafe located near the zoo entrance. As bread and other similar bakery products are known to cause serious health problems, visitors are not permitted to feed bread to the animals.
Children must be accompanied by adults within the zoo, and dogs are strictly prohibited.
Download the Wagga Wagga Botanic Gardens and Zoo Guide (including map) (PDF, 7.1 MB)
Opening hours:
9am - 5pm daily during Daylight Savings
9am - 4pm daily during Australian Eastern Standard Time
Closed Christmas Day and Good Friday
Location
Address: Macleay St TURVEY PARK WAGGA WAGGA 2650
Zoo Map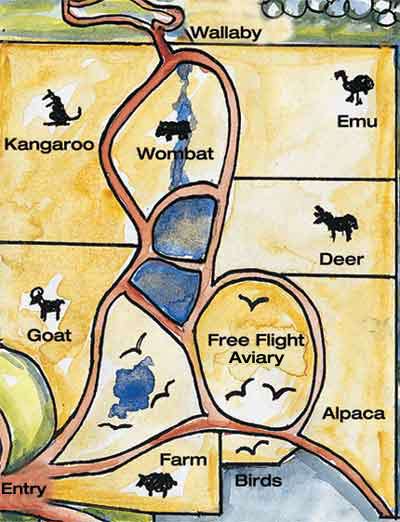 Australian Animals Section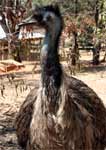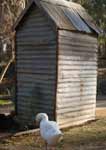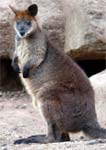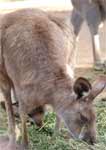 The Australian Animals section is located at the top end of the Sanctuary. This area houses kangaroos, wallabies, emus, wombats and native birds. The Budgerigar Aviary here has been constructed on the lines of the early colonial home, together with windmill, water tower and dunny.
Free Flight Aviary

The central area of the Sanctuary houses a large free flight aviary with a population of 300 birds. Take a walk around the wooden track and climb the viewing platform to see all the species of birds which include finches, wrens, doves, lorikeets, princess, superb, and king parrots. There is a combination of flying and ground dwelling birds so it will take a keen eye to spot them all.
Farmland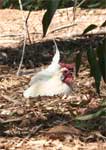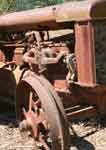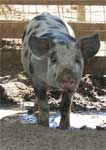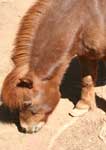 The Farmland is an area for children to come into contact with various small animals, such as the Three Little Pigs, chickens and rabbits.