Wollundry Lagoon
Coronavirus (COVID-19) Update
All Council owned playgrounds, skate parks and recreation equipment/facilities are now closed to the public. This is keeping in line with Federal Government guidelines aimed at managing the exposure and spread of COVID-19.
Please note that Council's open spaces remain open and available for public use, in accordance with the recommended social distancing and appropriate hygiene practices.
---
For all the latest info about what's opened and closed, visit the Disruption to Council services page.
---
Wollundry Lagoon is a located right next to the Wagga Wagga CBD and is the perfect spot to relax, feed the ducks or enjoy a pleasant stroll amongst native vegetation.
Wollundry Lagoon is connected to the Victory Memorial Gardens and the Civic Precinct by walking tracks that, for the most part, wind along the edge of the lagoon.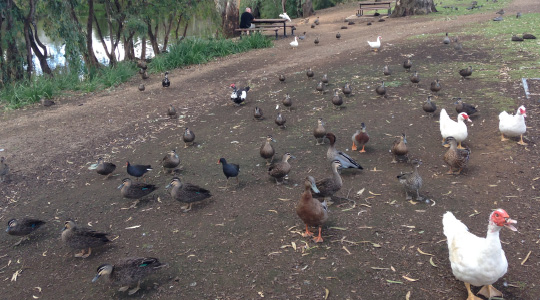 Wollundry Lagoon is a very popular site to feed the ducks, geese and water hen.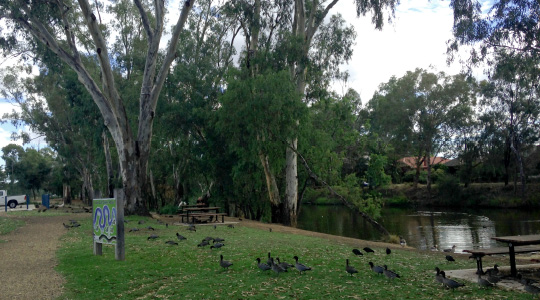 The perfect spot to relax next to the water.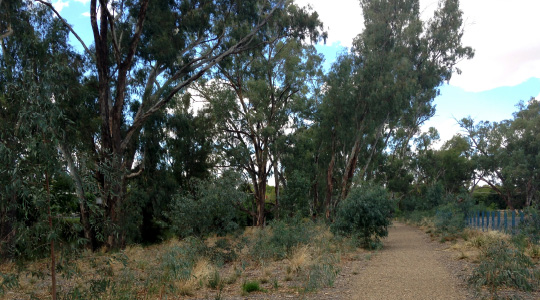 The 1km walking track wraps around a section of the lagoon and is a relatively flat walk, with the majority of it being sealed.
Site Plan
---
Facilities
Amenities
BBQ Shelters
Parking
Playground
Walking Track
---