Lieng Lay: State of Mind
Links Gallery: 19 April – 8 June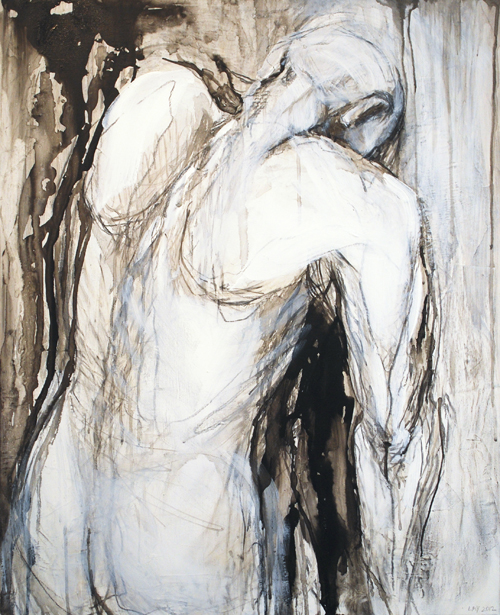 Lieng Lay The Way Ahead, 2012 ink, charcoal, acrylic, collage on paper
State of Mind explores the complex relationship between mind and body, thought and emotion, illness and well being. It draws on a personal journey through pain, loss and grief.
The works include a combination of figurative drawings, paintings, and automatic writings using ink, charcoal and mixed media onto differing surfaces such as paper, canvas and reclaimed perspex.
Informed by her background as a physiotherapist, Lieng Lay's expressive works of the figure captures the physicality of the human form.