About the project (completed August 2018)
A world class inclusive playspace is being built in Wagga Wagga's CBD.
Set to be complete by September 2018, the project began in late 2016 when Wagga Wagga City Council and national charity Touched by Olivia Foundation entered into a Memorandum of Understanding (MOU) to assist in the delivery of the city's first inclusive playspace at Bolton Park. The Touched By Olivia Foundation creates unique, special places, known as Livvi's Place playgrounds, that provide social inclusion for all children and their families.
In November 2017 grant funding of $400,000 was committed by the State Government to deliver Livvi's Place Wagga Wagga.
In addition to the state grant, a number of funding contributions had also been committed to the playspace, including $100,000 from Wagga Wagga City Council, $75,000 from the NSW Government Office of Sport and Recreation and significant funding from Wagga Wagga's Northcott, Teys Australia and Variety Australia.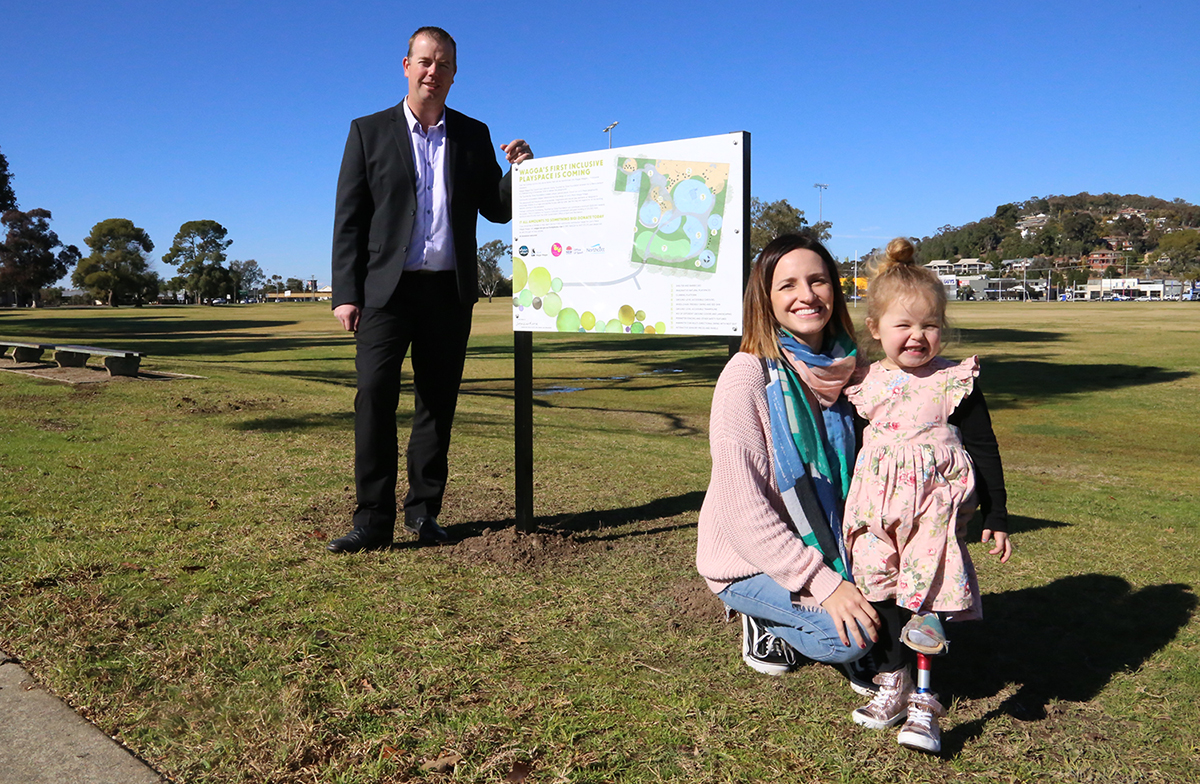 What's coming?
The Livvi's Place Wagga Wagga inclusive playspace is set to include a variety of ground-level accessible or adjustable-height equipment, including trampoline and carousel, wheelchair-friendly swing and inclusive see-saw.
There will also be a multi-directional swing with nest seat, climbing platform structure and a range of interactive sensory pieces and panels.
The playground is also set to feature a range of floor coverings including mulch, grass and rubber softfall. Plantings, rocks, logs and wooden totem poles will complete the overall natural landscape.
Security and safety features as well as a barbecue area for get-togethers has also been included in the design.
It's open!
Livvi's Place officially opened on 28 August 2018.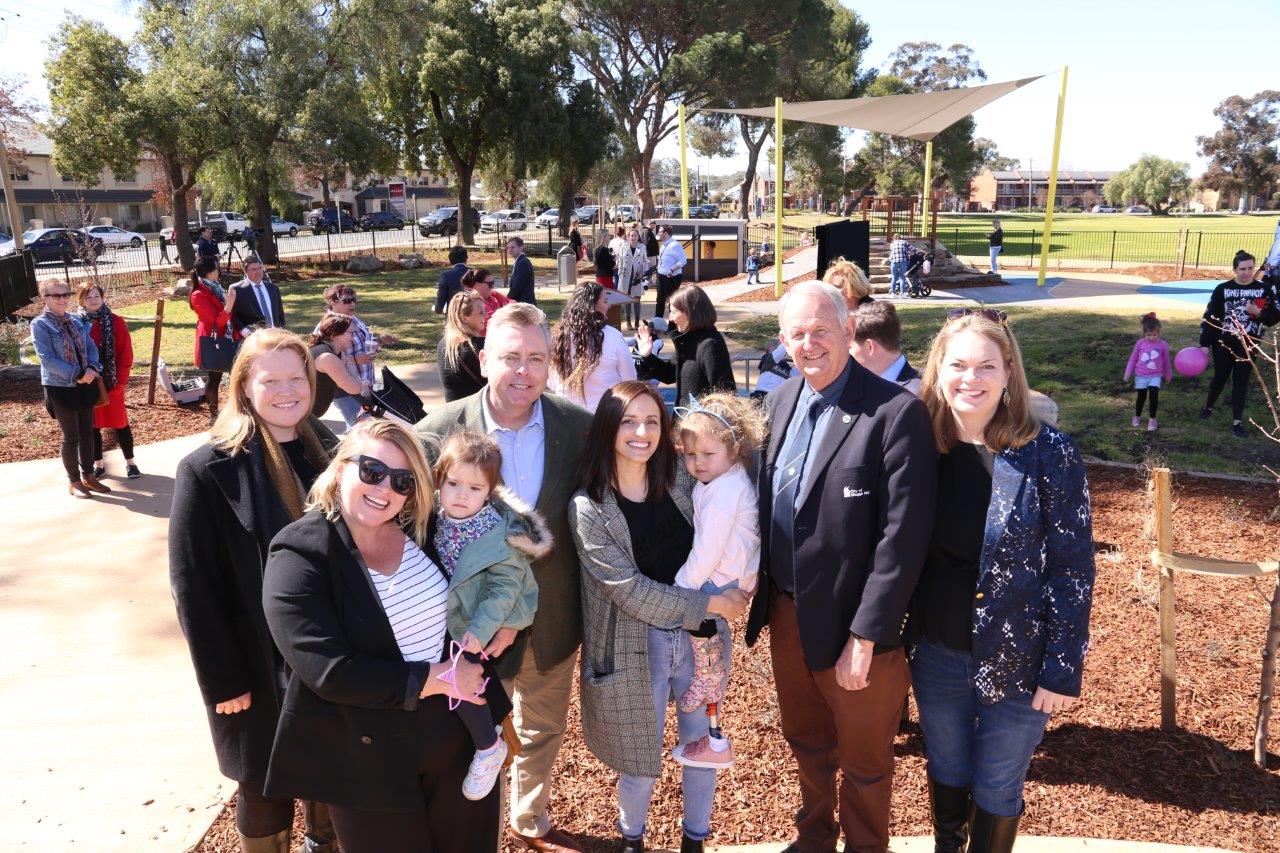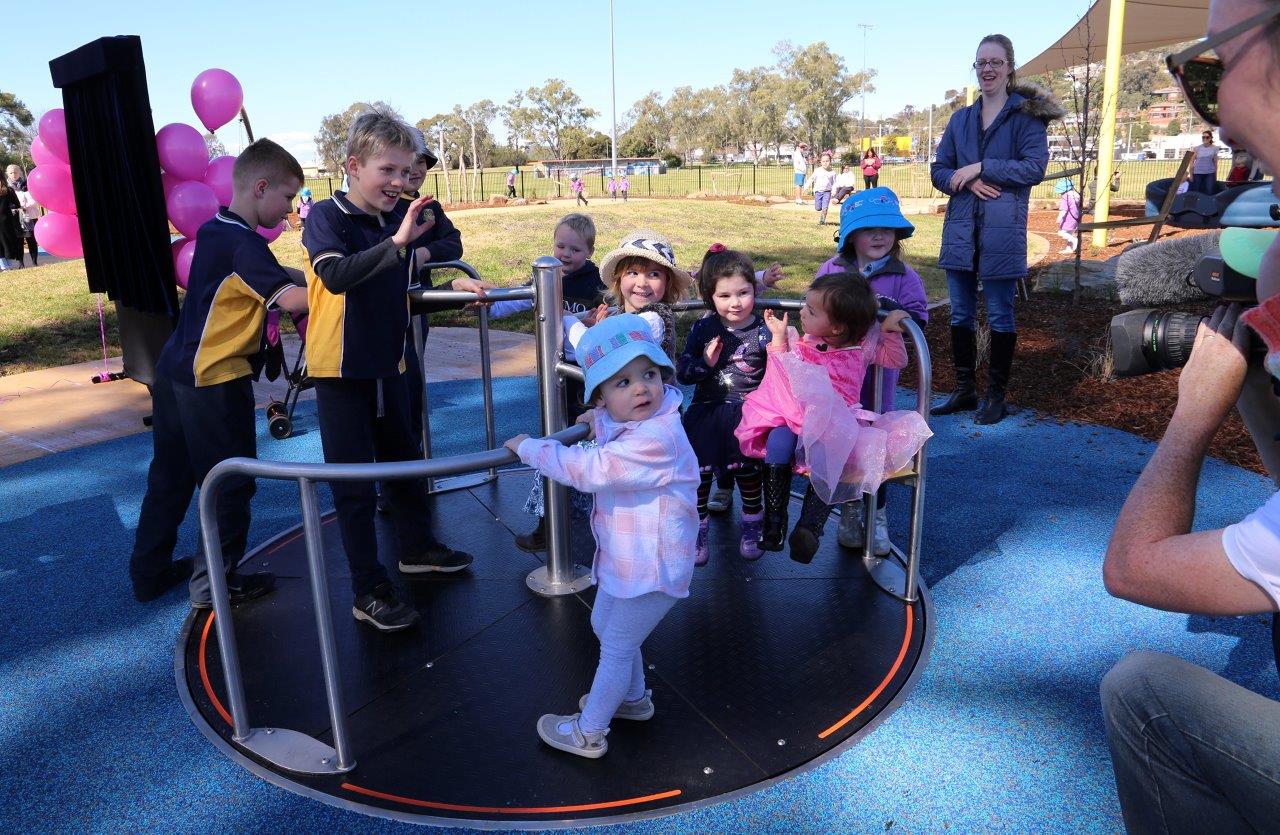 Want more?