The Byrnes Road/Eunony Bridge Road corridor forms the major access route to the Bomen Business Park and the site of the proposed Riverina Intermodal Freight and Logistics (RiFL) Hub.
This road corridor provides the most direct route to Bomen Business Park from the southeast of the city. Currently Higher Mass Limit (HML) vehicles wanting to access Bomen or Harefield from the southeast of Wagga Wagga must use the Sturt Highway and the Olympic Highway, travelling over the Gobbagombalin Bridge, a trip of 18km.
Byrnes Road has been identified within the REROC Regional Freight Transport Plan as the "major access route to the Bomen Business Park. Eunony Bridge Road and a section of Byrnes Road have recently been reconstructed to accommodate HML vehicles particularly B-Triple and A-Double configurations.
About the project
Road rehabilitation works on a 2.2km section of Byrnes Road, between Bavin Road Intersection and East Bomen Road intersection will take place from 31 July.
Works will consist of a major upgrade to the existing stormwater drainage system with new culverts being installed and construction of a new granular pavement to compensate for the increase in heavy vehicle volumes.
These works are expected to take up to five months and be complete by the end of 2018 (weather permitting).
The $1.2M project is funded by Wagga Wagga City Council ($289,152) and the NSW Government's Fixing Country Roads fund ($868,168).
Traffic conditions
Works will be undertaken between the hours of 7am and 5pm with traffic lights or stop/go traffic control in place.
Traffic flow along Byrnes Road will be reduced to one lane under the control of traffic lights or stop/go traffic controllers, with access to be reinstated at the end of every shift. There will be minor delays, however, there will be no full road closures during the project.
Local access will be maintained during works and staff will be on site to assist residents and businesses if required.
During these works staff will endeavour to minimise disruption as much as possible and your cooperation during the works is appreciated.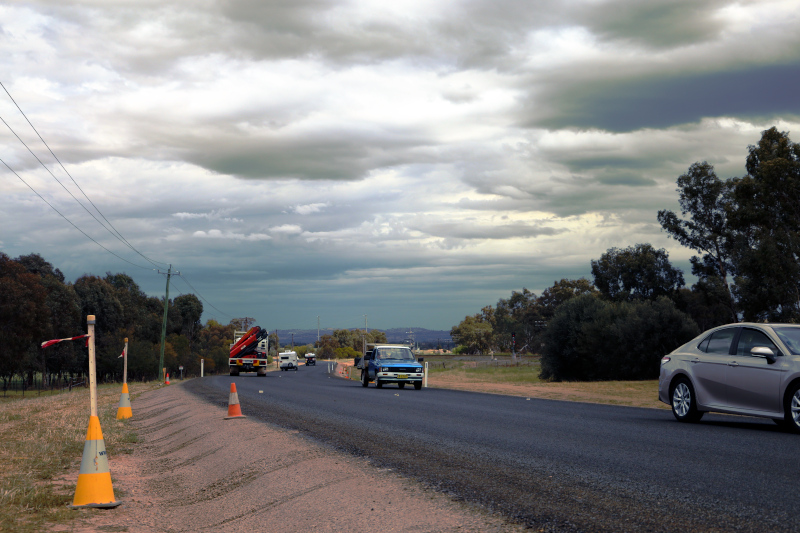 UPDATE: The sealing of the first 1km of Byrnes Rd on 12 October 2018 is a significant milestone in the project.
Benefits of this project
The road will be capable of withstanding HML vehicle loads and increase in heavy vehicle numbers
The works are part of the High Productivity Freight Route to the Bomen Business Park from the south east of Wagga Wagga
Decrease reactive and routine maintenance substantially.
Will allow HML vehicles to cut 18km from their trip and avoid the city
Completion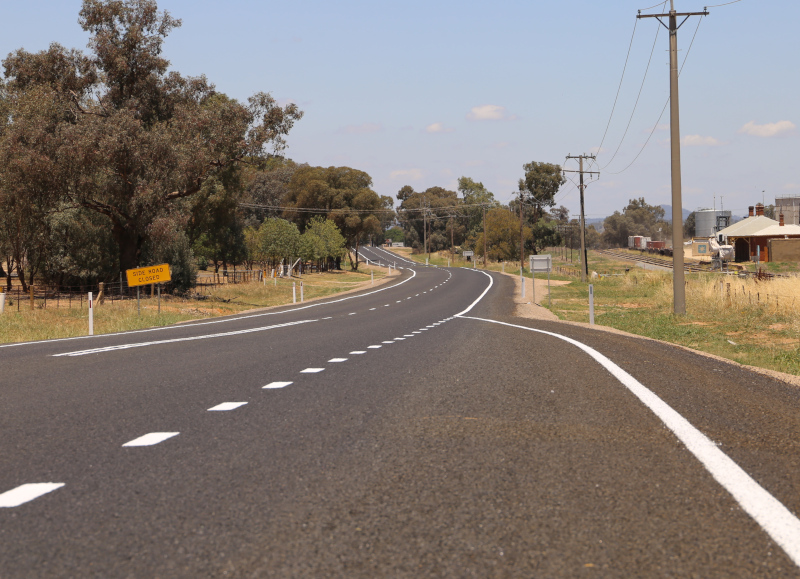 COMPLETED: The road rehabilitation works were completed on 21 December 2018
Stay updated
Regular updates will be posted on this page and you can also register to receive updates via text message. Please email your mobile phone number and details to communityengagement@wagga.nsw.gov.au
More information
Road rehabilitation fact sheet
Council News - Byrnes Road project at halfway point (20 October)