Project Information
Entwine aims to connect, enhance and boost visitation to two well-loved community places: the Botanic Gardens and the Museum of the Riverina.
The concept of Entwine is centred on connection through the philosophy that History loves Botany and Botany loves History. While the physical connection element is an engaging interpretative trail and the refurbishment of historical gardens and places; accessibility for all is a priority.
The $924k project includes the installation of low maintenance trails and gardens, upgrading zoo exhibits that share stories with museum displays and activating spaces in the Botanic Gardens to provide more community leisure areas.
Entwine is occurring concurrently with the $3.2M redevelopment of the Museum of the Riverina which is expected to re-open in Spring 2021.
The project includes:
new low maintenance, accessible interpretive trails
new sensory gardens
a user-friendly pedestrian connection between the Gardens and the Museum to encourage visitation between the two facilities
renewal of the Brolga Pond
upgrade of kangaroo, emu and alpaca fences in the Botanic Gardens Zoo
creation of more leisure spaces, including BBQs, shelters and interactive playgrounds
accessibility for all is a guiding principle
What are the Project's main goals?
Entwine has three clear goals:
1. Provide improved circulation through the Gardens through the construction of an exciting discovery trail to entice visitors from the Gardens to the Museum of the Riverina and to engage more deeply with the gardens and exhibits in the Botanic Gardens.
2. The refurbishment of infrastructure that is aging and out-of-date to enhance the overall appeal of the zoo and gardens
3. The refurbishment of the Brolga Pond and Bamboo Garden area to better cater for weddings and milestone celebrations, thereby increasing the appeal of the gardens as a wedding location.
The $924,000 project is funded through a $739,466 grant from the NSW Regional Growth – Environment & Tourism Fund with the balance contributed by Wagga Wagga City Council.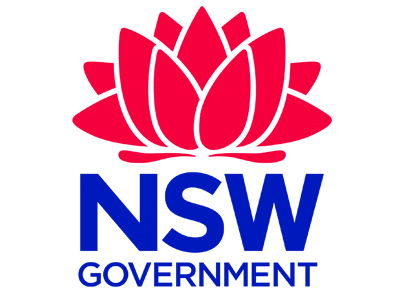 Funding Deed received - July 2019
Landscape designer appointed - September 2019 → December 2019
Landscape designer, Urbis, were awarded Detailed Design work following Council's procurement process
Internal fencing upgrade for Zoo - November 2019
Replaced 170 meters of kangaroo, emu and alpaca fences. The alpaca fencing now stands 1500mm high, while the kangaroos and emu borders lifted to 2100mm, meeting Department of Primary Industries standards.
Footpath upgrade between Tree Chapel and Museum of the Riverina - December 2019
Completed construction of a 152-metre concrete footpath.
Detailed design completed - December 2019
Procurement of construction landscaping contractor - January 2020 → January 2020
Construction - March 2020 → November 2020
Completion - December 2020
Related Council News Articles
No related Council News Articles to show.