Upgrading 6km of levee bank is a complex and lengthy project. Construction will be undertaken in phases.
Impacts to residents during construction:
Due to the nature of the works, some noise, dust and vibration will be generated in work areas. Heavy machinery will be in operation in the area. Council will work with the contractor to minimise disruptions as much as possible and thank residents and businesses for their cooperation throughout these works.
Phase 1: Wiradjuri Bridge to Johnston Street
Dates: 7 January to August 2019
Works: *extend existing concrete retaining walls *capped sheet piles
Changes:
*temporary closure of Wiradjuri Walking Track from Wiradjuri Bridge to Johnson Street
Phase 2: Johnson Street to Marshalls Creek Bridge (Hammond Avenue)
Dates: June 2019 - mid-2020
Works: *earth works to raise and widen the levee *capped sheet piles
Changes:
*staged temporary closure of sections of the Wiradjuri Walking Track from Johnston Street to Marshalls Creek Bridge (Hammond Avenue). Pedestrians and cyclists are advised to follow closure and detour signs.
April 2019
IMPROVEMENTS: The car park on the corner of Fitzmaurice and Crampton streets is sealed as part of the Main City Levee upgrade.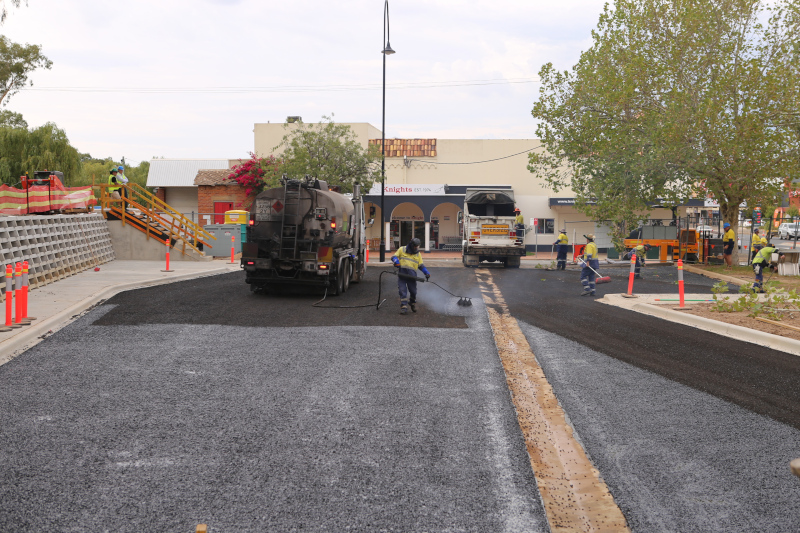 March 2019
PROGRESS: The second pour of concrete along a 300 metre section of the levee bank upgrade took place in Cadell Place this month. The levee is being raised approx. 600mm in the section from Crampton Street to where sheet piling starts at Sturt Street. And (below) sheetpiling works in action.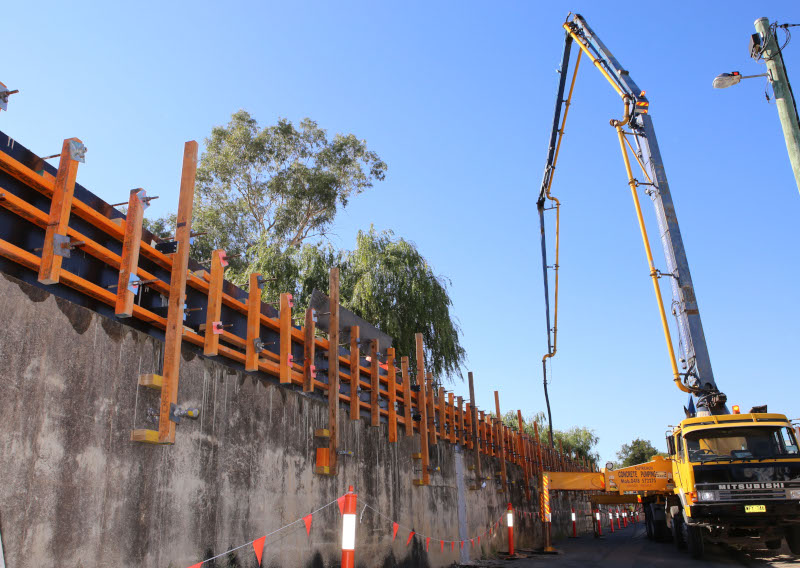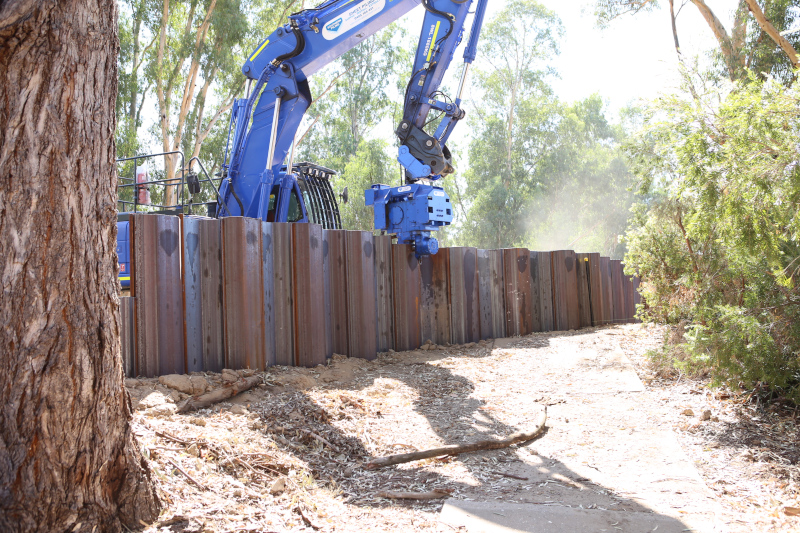 January 2019
Site compounds will be set up in a section of the Wagga Wagga Beach carpark and the Wagga Wagga City Council carpark on the corner of Fitzmaurice and Crampton Streets.
Motorists are advised there are changes to timed parking in Crampton St and Fitzmaurice Streets.
There is no change to access to Wagga Beach.
In addition, safety fencing will be erected along the levee bank in the first section works between Wiradjuri Bridge and Johnston St.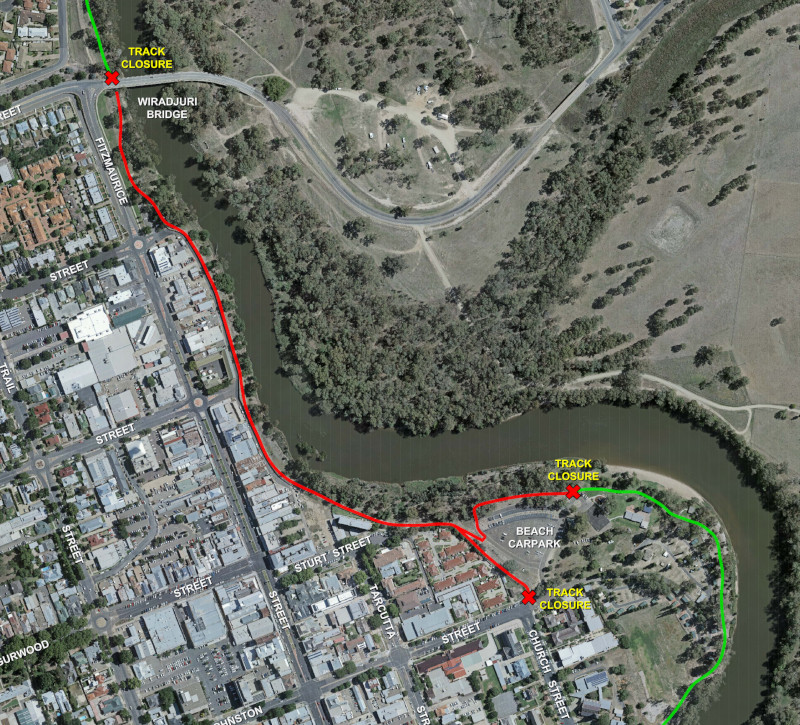 December 2018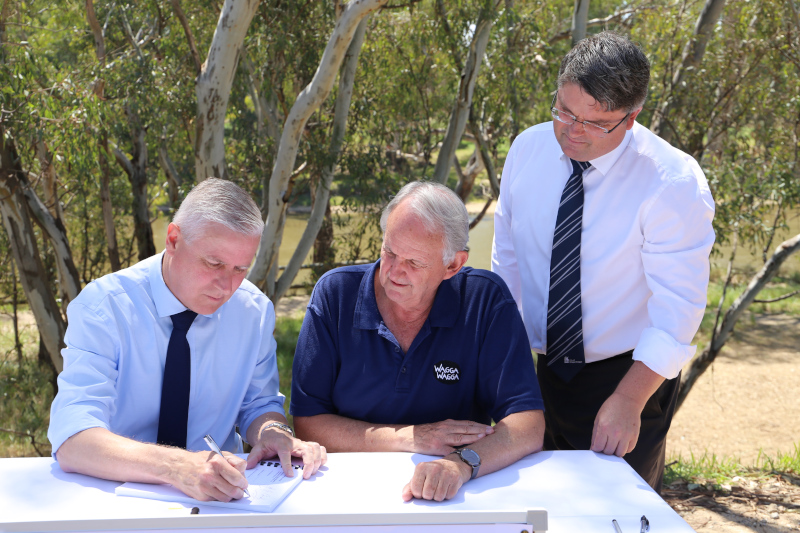 SIGNING ON: Member for Riverina, the Hon. Michael McCormack MP with City of Wagga Wagga Mayor, Cr Greg Conkey and General Manager, Peter Thompson sign the contract of works to seal the start of Stage 2 works on Wagga Wagga's Main City Levee on 21 December 2018.
Read more: Stage 2 information factsheet (PDF, 425.2 KB)