What is a Sister City?
A Sister City relationship is an agreement between two cities or councils, where each city or council agrees to promote mutual understanding, friendship, cooperation and cultural exchange for the benefit of both communities and the promotion of local government.
The goal of Sister City relationships is to help develop strong networks of communication between the cities of the world, build people-to-people connections that bring direct cultural, educational, and economic benefit.
Sister Cities have been shown to have measurable direct economic benefits, as well as providing cultural and educational people-to-people links.
How did it begin?
Sister Cities International began in 1956, when President Eisenhower envisioned a way for U.S. cities to create formal partnerships with foreign cities. Through the People to People Programme, cities could exchange information and ideas in order to develop friendships and deepen cultural understanding.
The Sister Cities Australia (SCA) began in 1979 as an association of local government areas to encourage, coordinate and support groups in developing relationships according to local needs. Today Australian cities and towns have over 500 sister city affiliations throughout the world and this number increases every year.
Our Sister Cities
The City of Wagga Wagga has three (3) active Sister Cities relationships: Leavenworth in the USA, Nördlingen in Germany and Kunming in China. Each Sister City relationship has developed in a unique and different way. The purpose of these relationships is to work co-operatively for the good governance of both communities with the sharing of knowledge and resources; and to foster local sporting, education, business and cultural groups and organisations.
Nördlingen, Bavaria, Germany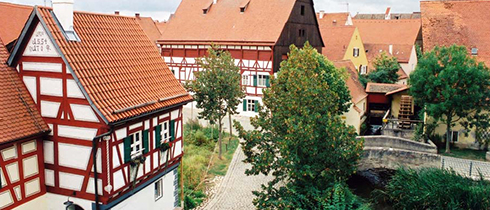 In 1967, the Nördlingen's Oberbürgermeister (Lord Mayor) afforded his personal assistance and hosted Miss Wagga Wagga in his own home. She was given a wonderful reception in the ancient walled city and returned with a pressing invitation for the two cities of Wagga Wagga and Nordlingen to join as sister cities.

Nördlingen is one of the classic medieval cities of Germany with a history dating back more than 1,100 years and which for almost 600 years has been a Free Imperial City. Nördlingen has a population over 20,000.
Kunming, Yunnan Province, China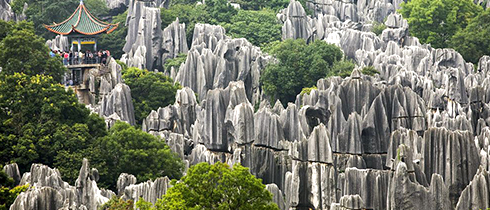 The Sister City relationship with the City of Kunming in Yunnan Province, China, was established in 1988, and visits on an official basis and by private citizens have already been exchanged.
Kunming has hosted several exchange events and festivals drawing on her Sister City relationship with Wagga Wagga, including the international Horticultural Expo in 1999 and the international Tourism Festival in 2000.
Kunming is the capital of Yunnan province in China. It is a modern metropolis built around an ancient, previously walled city dating back 2400 years. Nearby stands the remarkable Kunming Stone Forest, a world-heritage listed limestone formation.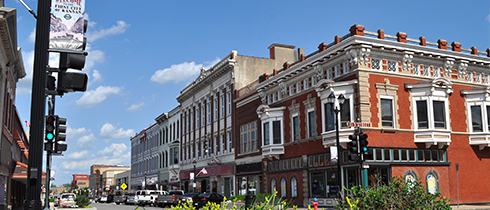 The affiliation of Wagga Wagga with Leavenworth was established in 1962.
A Conference was held at the white house, Washington, D.C., in 1956 when President Eisenhower emphasised the need for a programme to bring the people of the world closer together in the interests of peace.
From this conference came the People to People Programme and the Sister City Affiliation movement. Visitations of official representatives have been exchanged between the two cities and inter-city visits by private citizens are becoming increasingly popular.
If you are visiting from one of our sister cities please make yourself known to the Mayor's office in advance by emailing council@wagga.nsw.gov.au or calling 02 6926 9111.