From the early 1900s to 1980s, a section of land adjoining Narrung Street operated as a landfill site.
After the site's closure, parts of the land were redeveloped as open space, an off-leash area, and golf centre.
As is common practice with former landfill sites, Wagga Wagga City Council conducts regular groundwater, soil and gas testing of the area, in consultation with the NSW Environmental Protection Authority (EPA).
Consistent with its former use, soil test results indicate some areas of the site contain metals (currently buried beneath the soil) that, if not managed appropriately, may pose a risk to public health and safety.
As a precautionary safety measure, Council has closed the relevant area (indicated in map below) to prevent public access and minimise the risk of soil disturbance.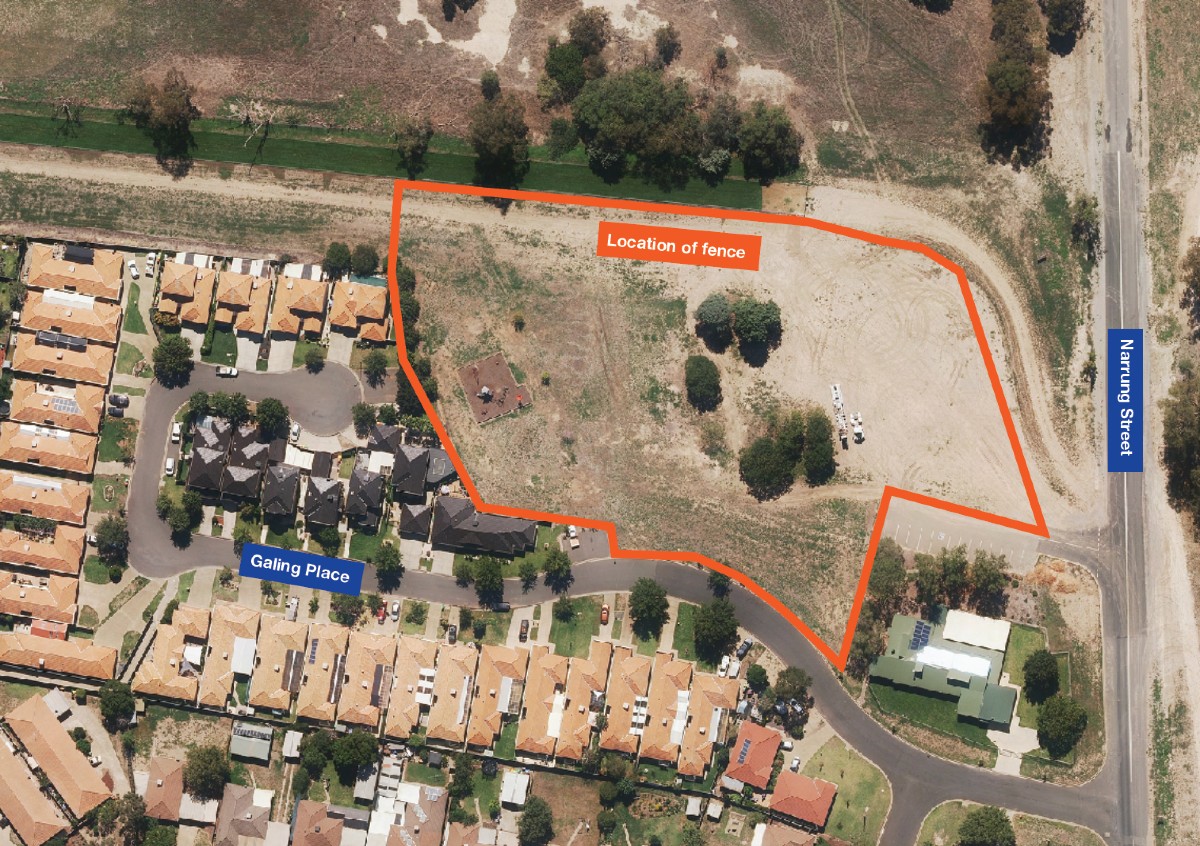 We'll be conducting further analysis of the site, and work with the EPA to assess appropriate remediation or management options.
For more information, please contact Council or submit your details to sign up for updates below.
Sign up for updates