Things to see and do
Three ephemeral wetland ponds covering 6ha
River Red Gum regeneration area
Field studies area
Covered outdoor learning area with seating
Traditional dance ring
Bush tucker garden
Demonstration camp site
Healing Place commemorating Apology Day
Access to the Murrumbidgee River and Wiradjuri Walking Track
Elevated viewing platform
Bird watching
Picnic
Walking tracks
Self guided site tour
Augmented Wetland
Augmented Wetland is the first Augmented Reality (AR) project in Wagga Wagga.
It contains works created by a group of local students from Wagga Wagga High School and Mount Austin High School. The works consist of a series of short animations and digital imagery that the students made in response to educational visits to the Marrambidya Wetland in 2016.
Through the use of AR, users can engage with the interactive digital content within the physical environment of the Marrambidya Wetland in real time.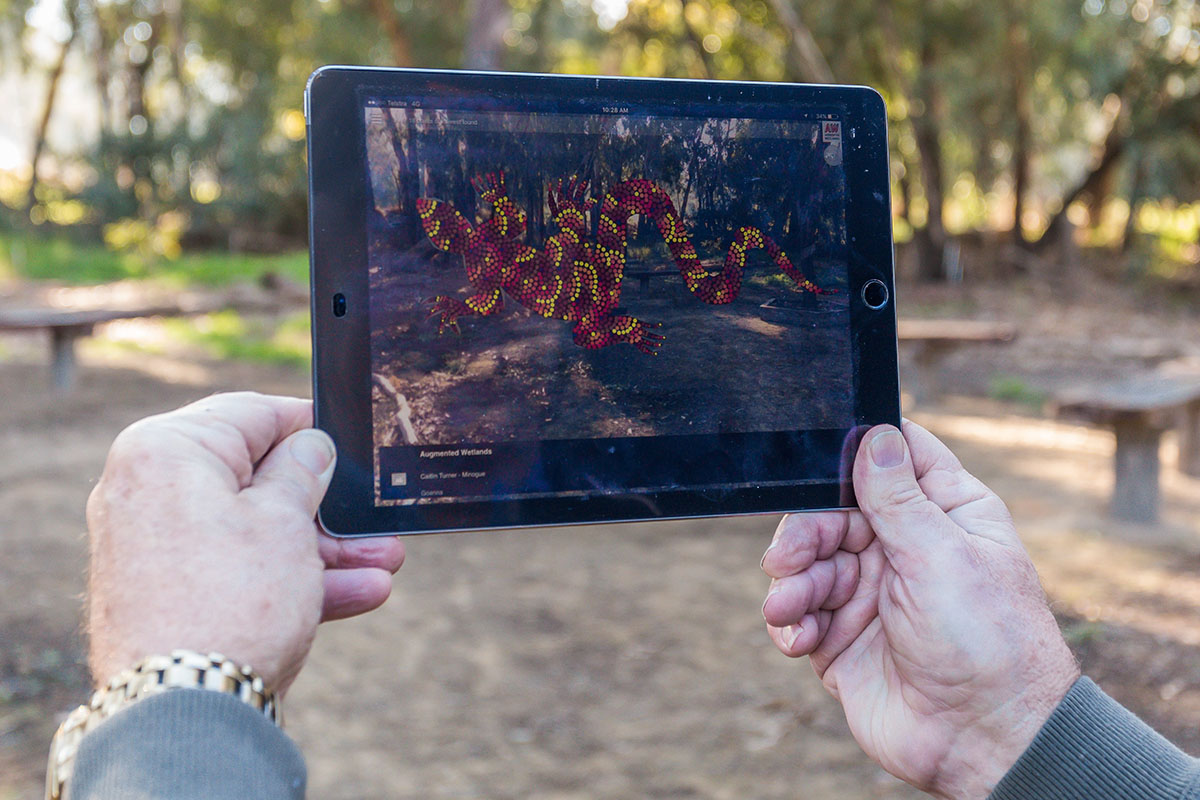 Storytelling Devices
Six storyteling devices have been installed at the wetland and along the Wiradjuri Walking Track. The stories shared on the devices are associated with the wetland, its creation, what flora and fauna can be found at the wetland, the Murrumbidgee River - which runs alongside the wetland, as well as heritage sites, including Wiradjuri history and stories. Wiradjuri Elders Aunty Kath Withers and Uncle James Ingram, along with proud Wiradjuri man Mark Saddler, have provided their voices and shared their stories which you can hear on the devices. Mark Saddler playing didgeridoo also features.
Six artworks by renowned Wiradjuri artist Aunty Kath Withers have been installed along the entrance track to create a unique welcome to the Marrambidya Wetland.