Parking
Council provides a range of parking options throughout the central business district.
View or download the handy map below to help you find a solution that suits your needs.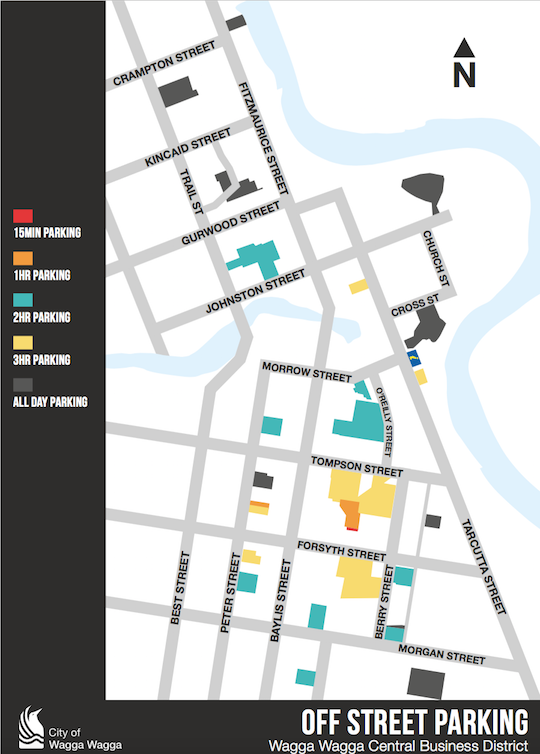 Download the off street parking map (PDF, 70.5 KB)
Fines - Information and Payment
Revenue NSW website provides detailed information regarding fines, including how to pay or request a review.
If you have received a fine and wish to contest at court or request a review their website is: