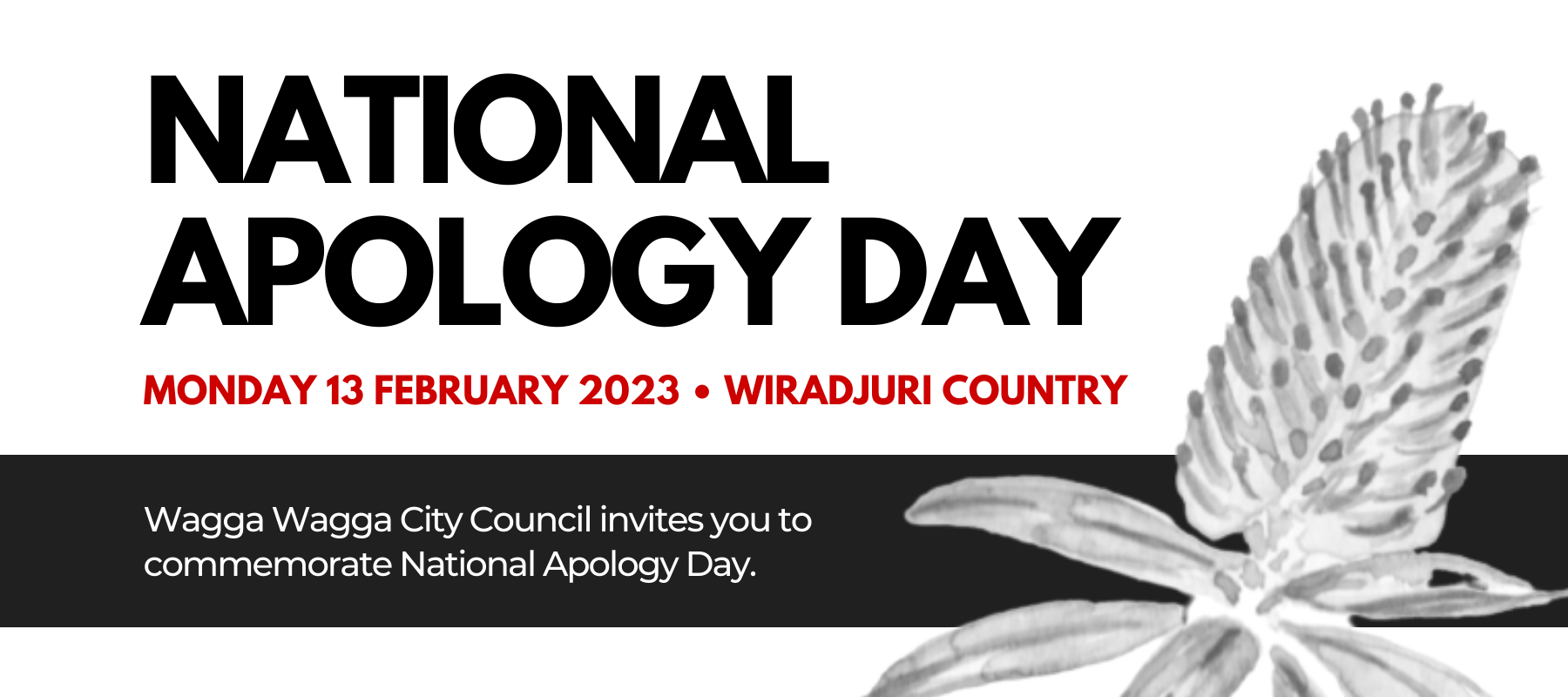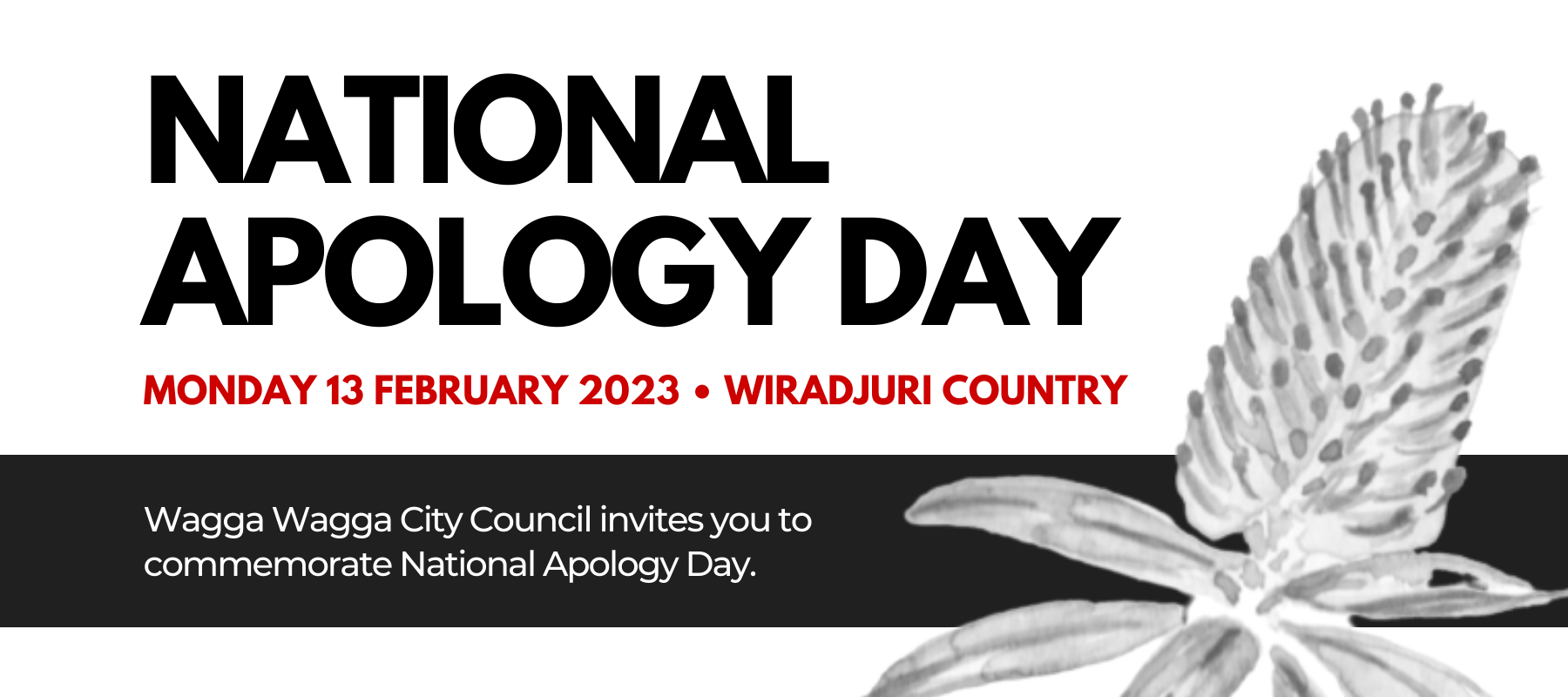 National Apology Day 2023
On 13 February 2008, Kevin Rudd, then Prime Minster apologised on behalf of the Federal Government for the forcible removal of First Nations children from their families; for the profound trauma, loss of families, grieving communities and culture.
The delivery of the apology has been an important step towards healing, a deep ongoing commitment across the nation to ensure that the profound sorrow expressed on that day leads to an honest understanding and a brighter future.
In 2022, Wagga Wagga City Council, in collaboration with members of the Wiradjuri community, created a video to commemorate the 14th anniversary of the Australian Government's National Apology.
On this video you will hear a Welcome to Country from Wiradjuri Elder Aunty Mary Atkinson, Mayor of the City of Wagga Wagga Cr Dallas Tout talking to the importance of the National Apology, proud Wiradjuri man Luke Wighton playing the Didgeridoo, and Wiradjuri Elder Aunty Fay Moseley speaking about her experiences as part of the Stolen Generations and the importance of learning from the past to stop similar issues from continuing to occur today.

For the 15th anniversary in 2023, Wagga Wagga City Council invite community to attend the Civic Centre on Monday 13th February at 10am to hear Kevin Rudd's apology, watch the video and hear from local Wiradjuri young people on their understanding of Apology Day and what it means to the First Nations community.